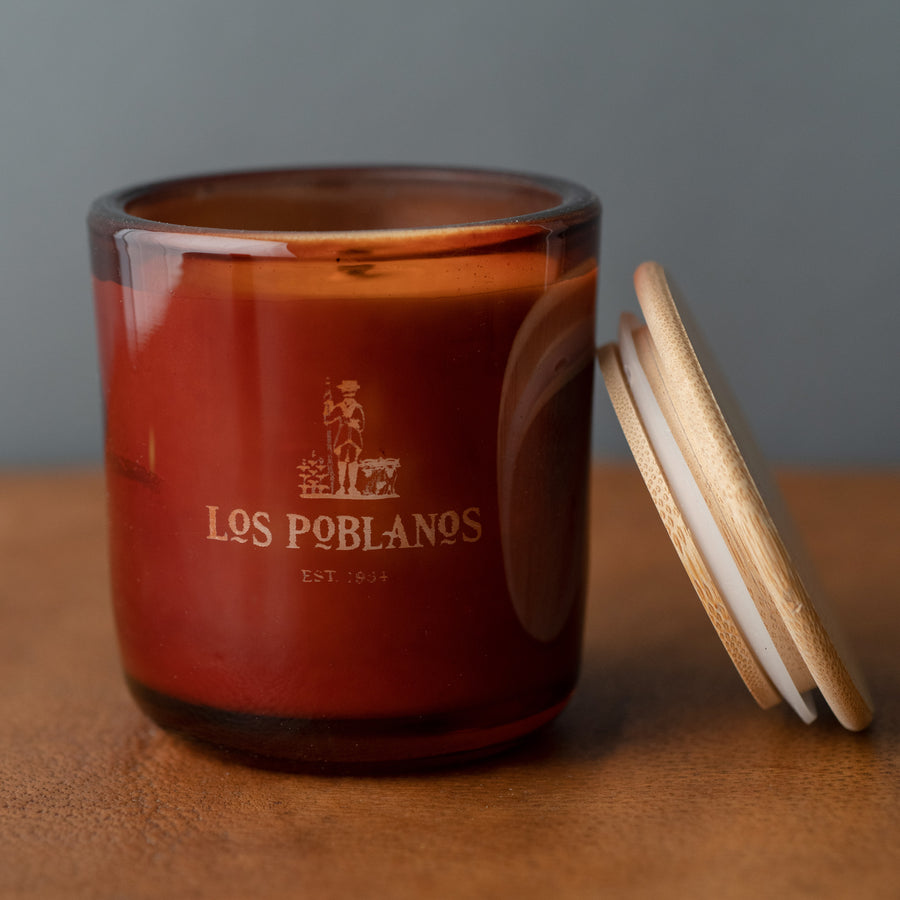 Los Poblanos Amber Glass Candle
This candle is hand-poured using natural soy wax blended with Los Poblanos organic lavender essential oil in an etched amber glass jar, producing a gentle warm glow. The aromatherapy properties found in lavender – including stress relief and relaxation – will gently float through your home anytime your candle is lit.

Expert tip: To extend the life of your candle, limit burn time to four hours and keep the wick trimmed to ⅛ of an inch.
Made with natural soy wax and essential oil from organic Grosso Lavender, grown and distilled on the Los Poblanos farm
Proudly made in New Mexico
8 oz amber glass jar with wood lid

Bring the warmth (and signature scent) of Los Poblanos home with this lovely Lavender Candle. Use for a cozy night in or a much-needed moment of calm if you're on the move.