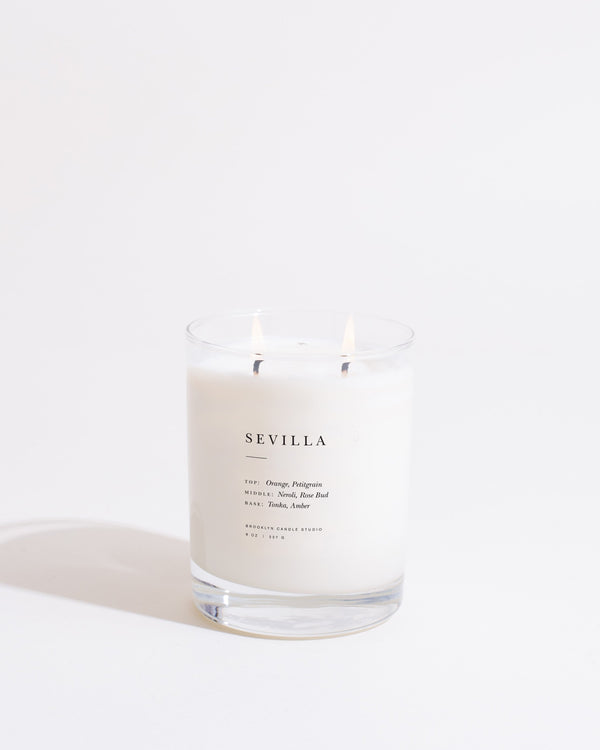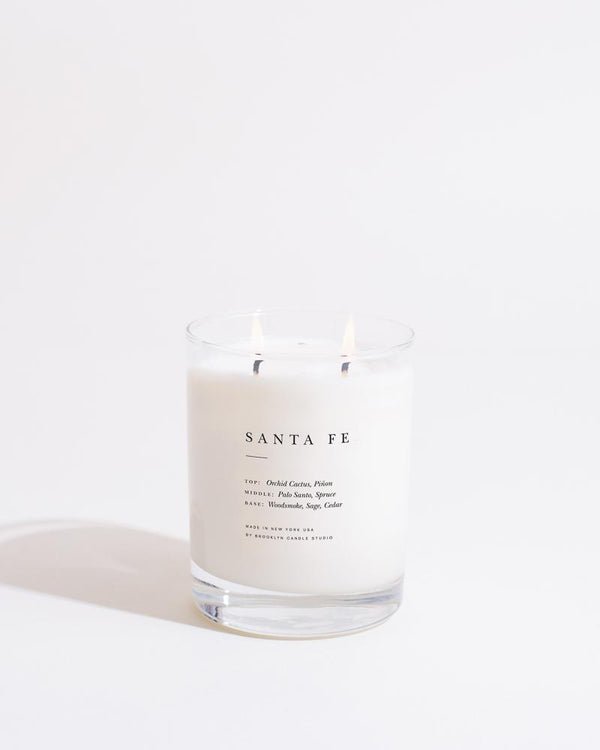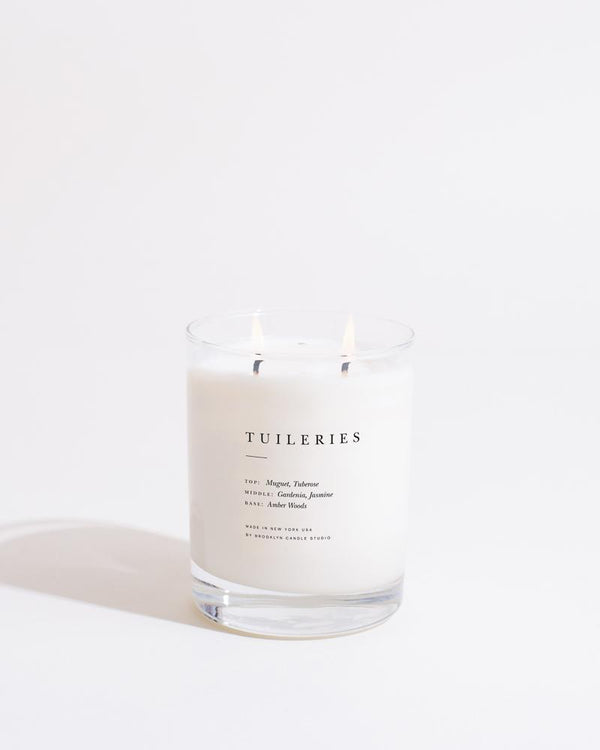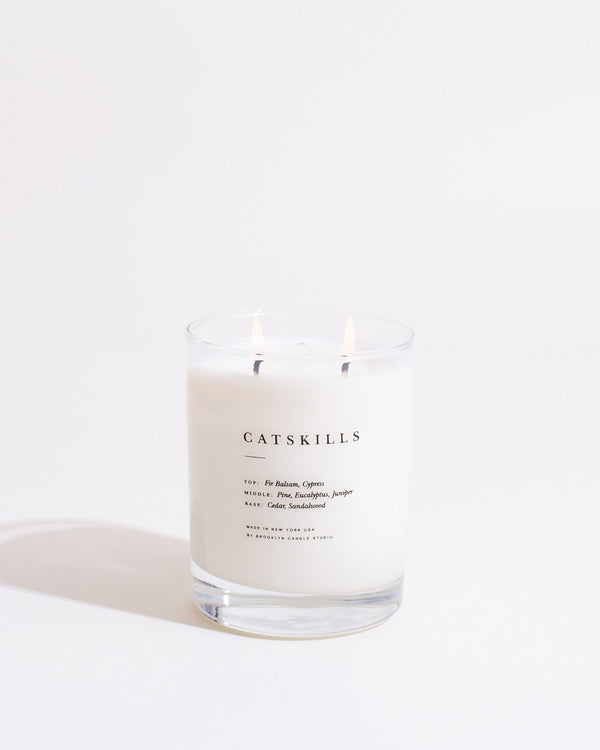 Brooklyn Candle Escapist Candle
This Minimalist Collection features elegant straight sided clear glass jars with modern minimalist labels. Perfect next to a bud vase filled with freshly picked blooms or your prettiest succulent on a mantle, nightstand, or coffee table. The brushed gold lids instantly make your candle travel-friendly.
Made in Brooklyn, New York with 100% soy wax for an eco-friendly clean burn. They use lead-free cotton wicks and premium fragrance oils infused with essential oils. These candles are vegan, cruelty-free, phthalate-free, and petroleum-free.

7.5 oz
Burn time: Up to 50 hours

SANTA FE
A spontaneous February trip inspired this earthy, calming scent, whose aromas of orchid cactus, wild sage, juniper, and piñon evoke days exploring the desert landscape and nights warming by the kiva fireplace.
TOP NOTES: Orchid Cactus, Piñon
MIDDLE NOTES: Palo Santo, Spruce
BASE NOTE: Woodsmoke, Sage, Cedar

TUILERIES
Inspired by an enchanting stroll through the idyllic Jardin des Tuileries in Paris, this candle finds delicate floral notes of tuberose and muguet dancing above a heart of jasmine and gardenia, anchored by a heady base of amber woods.
TOP NOTES: Muguet, Tuberose
MIDDLE NOTES: Gardenia, Jasmine
BASE NOTE: Amber Woods

SEVILLA
Orange blossoms and incense create an intoxicating blend of citrus and smoke as you walk down a dimly lit cobblestone street, plucked flamenco guitars enlivening your step, as revelers share tapas and laughs along Calle Betis.
TOP NOTES: Orange, Petitgrain
MIDDLE NOTES: Neroli, Rose Bud
BASE NOTE: Tonka, Amber

CATSKILLS
Imagine a tranquil hike in the woods of the Catskill Mountains after an autumn rainstorm, as your feet crunch atop fallen pine needles and the fresh air is flecked with the scent of cedar, cypress, and juniper.
TOP NOTES: Fir Balsam, Cypress
MIDDLE NOTES: Pine, Eucalyptus, Juniper
BASE NOTE: Cedar, Sandalwood