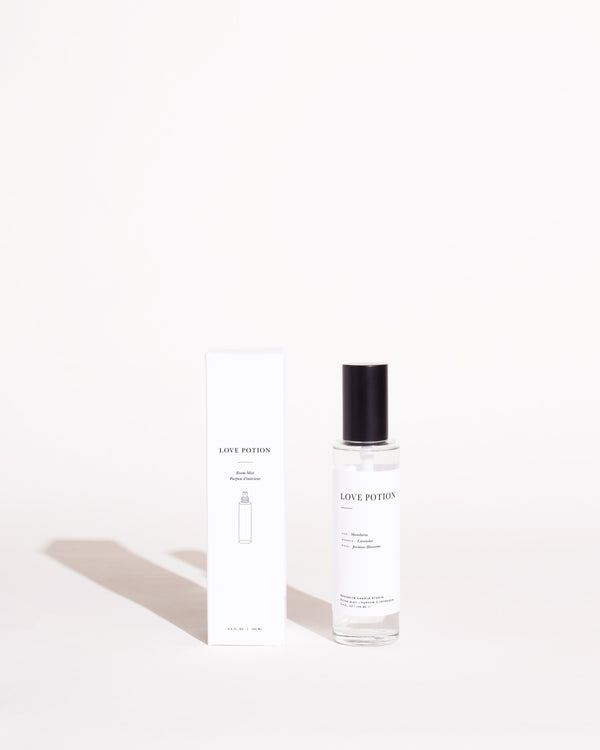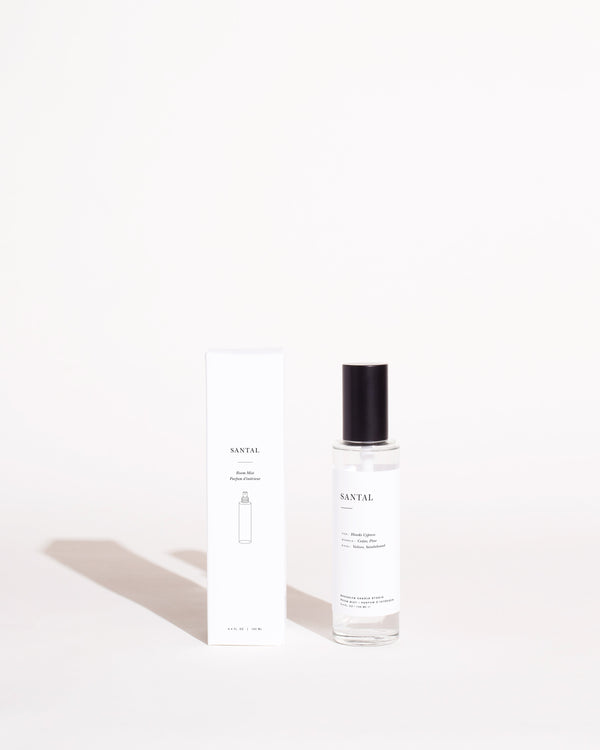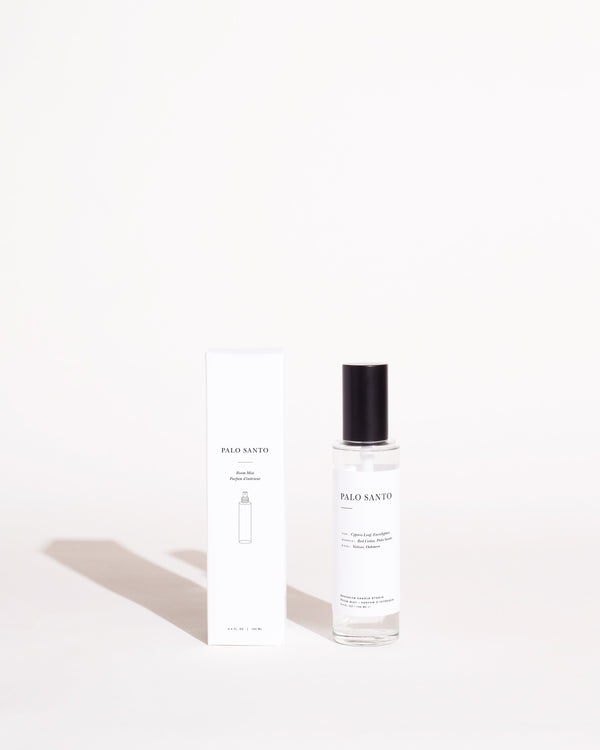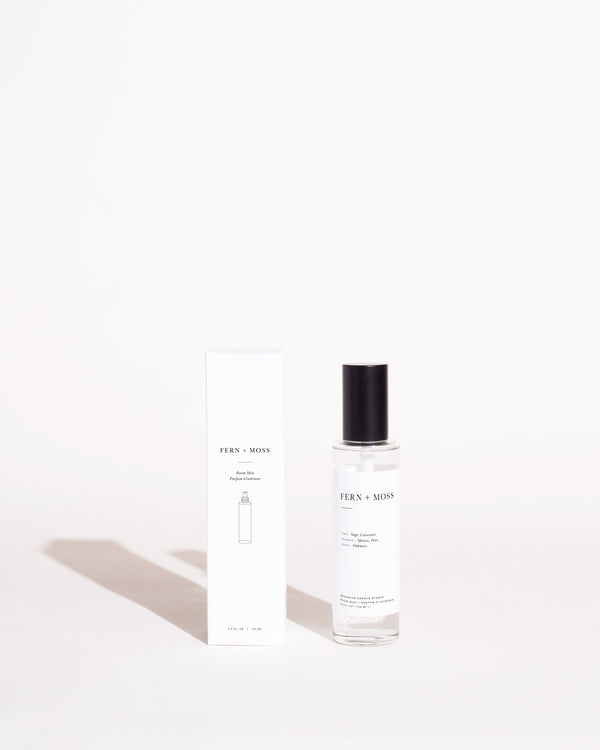 Brooklyn Candle Studio Room Mist
Infused with essential oils, body-safe, paraben-free, sulfate-free, phthalate-free, cruelty-free, petroleum-free, 100% vegan

Directions: Spritz room spray as often as desired to enhance your space, or freshen up your favorite linens or clothing. Aroma should last several hours and will last the longest when sprayed onto fabrics.
Net Wt: 3.4 oz / 100 ml
Made in the USA

LOVE POTION
Exotic notes of jasmine blossoms, calming lavender, and bright mandarin join in an olfactory experience reminiscent of a freshly picked bouquet of wildflowers.

PALO SANTO
Brooklyn Candles spent months collaborating with perfumers on a scent that truly recreated and honored the deep, woody richness of the sacred Palo Santo ("holy wood") tree native to Peru, Ecuador, and many Central and South American countries. Since the Incan era, the fragrant wood has been ritualistically burned to cleanse a space of bad energy, and the oil is said to have purifying and healing properties. Our rendition features calming top notes of cedar and mint, middle notes of cypress, and eucalyptus, and warm base notes of sandalwood and amber.

SANTAL
A sultry masculine blend of earth and woods. Hinoki Cypress floats above a rich heart of cedar and pine over a warm base of vetiver and sandalwood.

FERN & MOSS
A scent for nature lovers inspired by the dewy and beautiful Fern Canyon in Northern California. Notes of sage and lavender commingle with woodsy base notes of spruce and pine to capture the elusive aroma of the great outdoors.